I've got some glitter styles and sheets today to share with you all. For now I am offering these as CU/PU. I recently upgraded from Photoshop Elements 5 to Photoshop CS4. I was so excited when I learned how to turn my glitter sheets into layer styles. When I was figuring that out I discovered that CS4 (possibly some earlier versions of PS, too) has the ability to scale the glitter once it is applied to the shape you want made sparkly.
In case you haven't figured this cool little feature out for yourself I've got a couple of screen prints to show you.
When you have a shape open in Photoshop and have applied the glitter layer style to it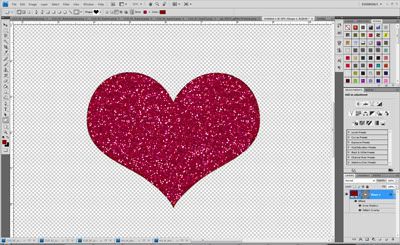 double click on the fx item that says "pattern overlay" and this little window pops up: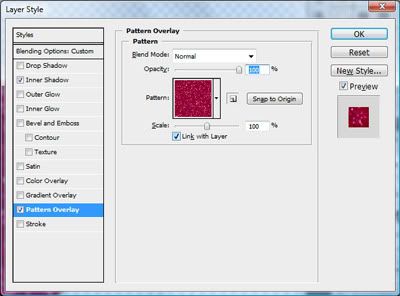 Then you just move the little slider to the right or the left to make the glitter on the image bigger or smaller. Here I've move it up to make the glitter pieces bigger.
You can use this to help make your glitter look more realistic on the pieces you are applying it to. Here I used some of Flerg's gorgeous glitter, but I've got a little pack of glitter that I designed to go with the Hot Hot Hot! kit for the Design Star Blog Train. Its a very summer pack.
Sheets
Styles
Thanks for stopping by. I'll be back on Wednesday with another freebie for you. Probably a template. Maybe a mini kit. It depends on what my creative ADD decides I need to do between now and then :)
Val